Adoption Assistance, Inc.

4021 Windwood Lane
Nashville, TN 37214
Phone: (615) 391-3099
www.adoptionassistance.com
carole@adoptionassistance.com
Adoption Assistance, Inc. provides services in a professional, efficient, and affordable manner. We are a Hague accredited, non-profit, licensed Tennessee adoption agency that is dedicated to assisting families with the adoption process, including assistance with immigration, certifications, and guidance on dossier preparation. Adoption Assistance offers home studies for international, domestic, and independent adoptions.
Julie Erwin is the founder and Executive Director of Adoption Assistance, Inc. She is the parent of five internationally adopted children from Guatemala and Taiwan.
Adoption Journeys

801 Percy Warner Blvd. Ste. 103
Nashville, TN 37205
615-354-1664
www.jfsnashville.org
teri@jfsnashville.org
Adoption Journeys is a program of Jewish Family Service of Nashville and Middle Tennessee, Inc., a licensed Tennessee adoption agency that provides services regardless of religious affiliation or sexual orientation. Adoption Journeys offers quality adoption services including home studies for domestic and international adoptions, post placement services, education, and support.
Adoption Promises

Joanne Zambo
P.O. Box 654
Smyrna, TN 37167
(731) 415-7503
www.adoptionpromises.com
joanne@adoptionpromises.com
Adoption Promises has been a licensed child placing agency since 1996, providing domestic and international home studies for families across the state of Tennessee. Some of our families are doing private, independent adoptions while others are working with agencies around the country. We have also been placing older children from other states with Tennessee families who are looking to adopt older children from the child welfare system. In addition to face-to-face visits, a home study consists of completing paperwork, criminal background checks, references, medicals and a questionnaire. Please feel free to call or email your questions.
AGAPE, Inc.

4555 Trousdale Dr.
Nashville, TN 37204
615-781-3000
www.agapenashville.org
info@agapenashville.org
AGAPE is a nonprofit social services agency founded in 1966. Its mission is to provide Christian-based social services for individuals, children, and families in crisis. Those services include voluntary foster care placement as an alternative to DCS foster care, pregnancy counseling, psychological services and counseling, as well as adoption services. AGAPE is licensed by the State of Tennessee as a child placing agency and is accredited through CARF International. PATH training and home study services are offered for families who wish to become foster parents or to adopt children in foster care featured on websites such as www.adoptuskids.org. AGAPE provides training, home studies, and post placement supervision for independent adoptions and embryo adoption.
All Blessings International, Inc.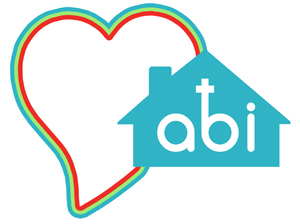 Stephanie Williams
Tennessee Director
Korea Network Program Coordinator
150 Uptown Square, Suite C
Murfreesboro, TN 37129
(615) 905-6586
A Hague accredited adoption service provider
www.allblessings.org
Blogs and Waiting children pages:
China
Haiti
All Blessings International is a Christian non-profit organization and Hague accredited adoption agency that believes in the innate worth of every individual child and seeks to assist the children of the world by helping build families through adoption and providing humanitarian aid to children in need. It is this organization's firm belief that every child has a right to grow up in a family where he or she is loved, nurtured, protected and appreciated for his or her unique individuality. All Blessings International serves families of all faiths and does not require proof of infertility.
All Blessings International has our own domestic program, with birth mothers in four states and international programs in China, Taiwan, Haiti, DR Congo, Universal Accreditation Act/Primary Provider, Burkina Faso, Hong Kong and Latvia. We offer a partnering program for Korea with a highly reputable agency. All Blessings International can offer home study services to families who wish to complete an adoption through a different placing agency or an independent adoption. Families in the state of Tennessee who utilize All Blessings International for their local services are provided thorough preparation for adoptive parenting.
The purpose of this agency is to assist children by preparing adoptive families, recruiting adoptive families and assisting with the completion of adoptions worldwide, as well to provide humanitarian aid to institutionalized children and to children at risk of becoming institutionalized. This agency helps prospective adoptive parents research their many options regarding adoption and presents professional training to prepare adoptive families for the myriad of issues involved with making the decision of whether to parent their child or pursue an adoption plan. ABI also supports numerous aid endeavors in several developing countries.
America World Adoption Association

2124 Ieper Dr.
Spring Hill, TN 37174
(866) 417-0752
www.awaa.org
tennessee@awaa.org
America World Adoption Association is a Christian-based, nonprofit organization dedicated to helping families adopt children from around the world. We currently have programs in China, India, Ethiopia, Honduras, Haiti, Ukraine, El Salvador and Kyrgyzstan. Our organization is run with the adoptive family at heart. America World values the right of every child to have a family and believes adoption is a God ordained way to build a family. America World is also devoted to actively supporting orphan awareness ministries and hopes to spread the spirit of adoption within the Christian community.
Bethany Christian Services Of Tennessee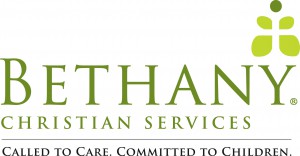 230 Great Circle Road Suite 229
Nashville, TN 37228
O – 615.242.0909
F – 615.242.9440
bethany.org/nashville
ldelavergne@bethany.org
"Bethany Christian Services of Middle Tennessee has been providing quality faith-based service to children and families for more than 20 years. Bethany Christian Services strives to ensure that every child has a loving family. Services to keep families together and bring families together include adoption preparation and counseling, pregnancy counseling, post adoption services, and Safe Families for Children. Bethany Christian Services is a licensed and accredited agency to facilitate both domestic and international adoptions. Our goal is to share the love of Christ with every child and family that we serve."
Catholic Charities of Tennessee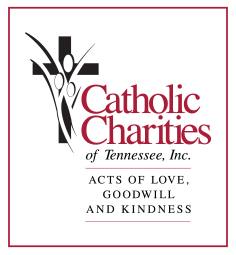 Attention: Adoptions and Pregnancy Counseling
2800 McGavok Pike, Nashville, TN 37214
615-352-3089
715 Franklin, Clarksville, TN 37040
931-645-9969
www.cctenn.org
jbolles@cctenn.org
Catholic Charities of Tennessee is a licensed child-placing agency by the State of Tennessee. They provide services to those experiencing an unplanned pregnancy with supportive professional counseling. In addition, they provide services to families wishing to adopt by providing both domestic and international home studies. The agency has regular information meetings for families beginning the adoption process. Catholic Charities now provides post adoption counseling to families that have adopted children. ASAP (Adoption Support and Prevention) is a statewide program of which Catholic Charities provides services to the Middle Tennessee Area.
Decisions Choice & Options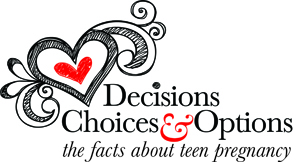 "Decisions Choices & Options is an education program focused on equipping students for success thru teen pregnancy prevention, life affirming choices and adoption education."
1072 Mansker Farms Blvd
Hendersonville, TN 37075
bwasill@bellsouth.net
decisionschoicesandoptions.org
Since 2002, DCO has offered educational programs to middle and high school students in public, private and parochial schools, partnered with over 130 pregnancy resource centers to provide training and implementation of our programs to schools of their areas and spoken at national conferences regarding adoption education. DCO is the only educational program reaching over 85,000 teens with accurate information on the reality of teenage pregnancy, the options facing these teens and the need for positive information regarding adoption. Programs include Healthy Boundaries: Middle School; DCO Facts about Teen Pregnancy: 9th grade; Cost of Teen Parenting: 11th grade; The Adoption Friendly Classroom: Elementary School; and 'exposed': college.
Heaven Sent Children Adoption

A program of The Center for Family Development
1800 S. Rutherford Blvd. Suite 201
Murfreesboro, TN 37130
(615) 898-0803
www.heavensentchildren.com
cindy@heavensentchildren.com
Heaven Sent Children Adoption, a program of The Center for Family Development, was founded in 1991 with the purpose of promoting healthy adoptive family life through education, resources, counseling, advocacy and support services. We are a private, non-profit, licensed child placing agency in the State of Tennessee that serves all members of the adoption triad. This encompasses adoptees, birth parents, and adoptive parents. Services provided are international and domestic adoption placements, home studies, post placement services, pre and post adoption support, adoption education classes, birth parent counseling and services, dossier preparation, and adoption advocacy. We believe that every child should have a loving home prepared to meet their needs emotionally, physically, financially and spiritually.
Lisa L. Collins, Esq.
P.O. Box 90744
Nashville, TN 37209
(615) 269-5540
www.tnadoption.com
lcollins@tnadoption.com
Ms. Collins is an attorney in Nashville and devotes her law practice to adoption law and alternative reproductive technology law. Ms. Collins' adoption practice includes representing adoptive parents, birth parents, and adoption agencies in their adoption needs, including domestic private and agency adoptions, related person adoptions, international adoptions, interstate adoptions, contested adoptions, termination actions in juvenile court and surrogacy. She is a fellow of the American Academy of Adoption Attorneys and the American Academy of Assisted Reproductive Technology Attorneys and served as the 2011-2012 vice president.
Mercy Multiplied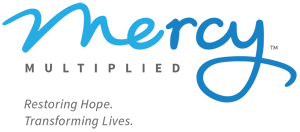 P.O. Box 111060
Nashville, Tennessee 37222
(615) 831-6987
www.mercymultiplied.com
info@mercymultiplied.com
Mercy Multiplied is a voluntary, faith-based residential program that is free-of-charge. We serve young women ages 13-28 from all socioeconomic backgrounds. The women who come to Mercy face a number of life-controlling issues that on occasion involve unplanned pregnancy. (Other issues include eating disorders, self-harm, addictions, depression, and abuse.) Mercy's goal is to empower these young women and give them keys to experience lasting freedom. Mercy Multiplied counsels each expectant mother and allows her to make her own choice about parenting or placing her baby for adoption. Mercy Multiplied is licensed by the state of Tennessee as a child-placing agency. For more information on Mercy Multiplied and its global affiliates, please visit www.MercyMultiplied.com.
Miriam's Promise

522 Russell St.
Nashville, TN 37206
615-292-3500
www.miriamspromise.org
info@miriamspromise.org
Miriam's Promise is the only nonprofit mainline Protestant agency providing both compassionate pregnancy counseling and adoption services in Middle Tennessee. Pregnancy counseling services focus on decision making, coping with grief and loss, and evaluating options such as parenting or adoption. Miriam's Promise offers domestic agency, international, home studies, post placement services, therapeutic counseling services specializing in adoption related issues and counseling for domestic independent placements. The agency sponsors meetings for waiting prospective adoptive families, waiting parent groups, annual birthparent celebration event, Expecting the Best (offering therapeutic group and individual services to pregnant women incarcerated in area jails) and many other annual events celebrating all members of the adoption triad. We are a member of Hague accredited from the Council on Accreditation.
ADOPTION There are more than 800 children in the guardianship of the State of Tennessee; residing in foster homes, group homes or other residential settings. They are waiting for families to offer them a permanent home. Some biological parents may make the adoption plan for their child; other childrens parental rights have been terminated due to abuse, neglect or the inability to provide adequate care. Some of the children have extra physical, emotion or educational needs. Most children range from early school age to teenage years; some have one or more siblings and there are all ages of African-American and mixed race children waiting of an adoptive family. Many of these children have been waiting for years for someone to want them, show them the love they need and deserve, and give them a sense of belonging. www.tn.state.us/youth/adoption/index.htm, telephone number 1-800-807-3228.
New Beginnings International Children's and Family Services, Inc.
512 South Church Street
Murfreesboro, TN 37130
615-378-7099
www.NewBeginningsAdoptions.org
karennixon@nbicfs.org
New Beginnings is a faith-based, non-profit organization devoted to placing children in loving, Christian homes. WE believe that every child should be able to experience the security of being in a stable home and the nurture and care of loving parents. Through a unique group of trained and credentialed professionals, we are able to offer a variety of domestic and international adoption services. Our mission is to promote life & new beginnings for children, birthmothers and families. Since 1988 we've placed over 500 children and served over 200 women in our maternity care center in Mississippi. Please let us know if we can serve you: www.newbeginningsadoptions.org
Robert D. Tuke, Esq
Trauger & Tuke
222 Fourth Avenue North
Nashville, TN 37219
615-256-8585
rtuke@tntlaw.net